Bull & Bear Markets: A Timeline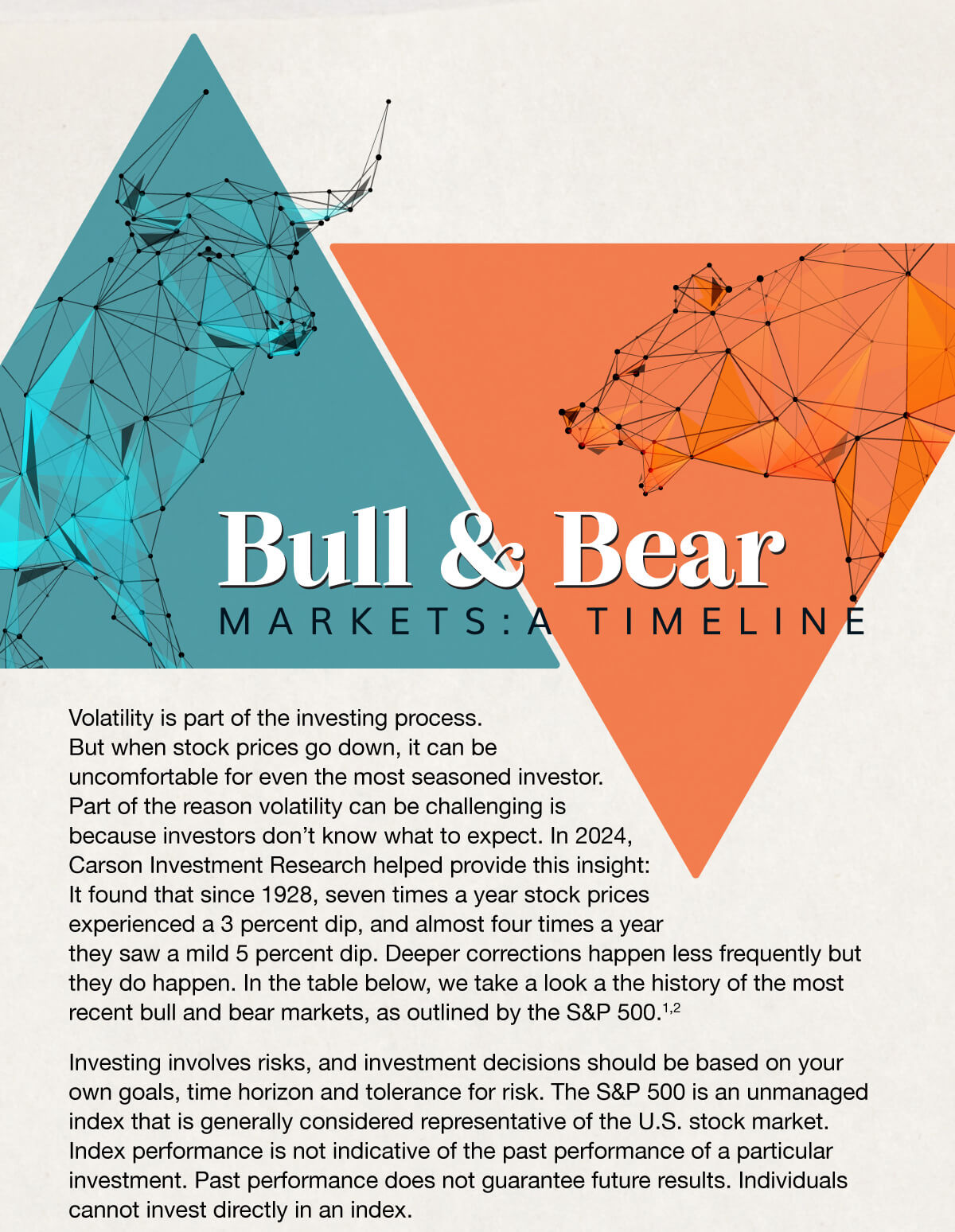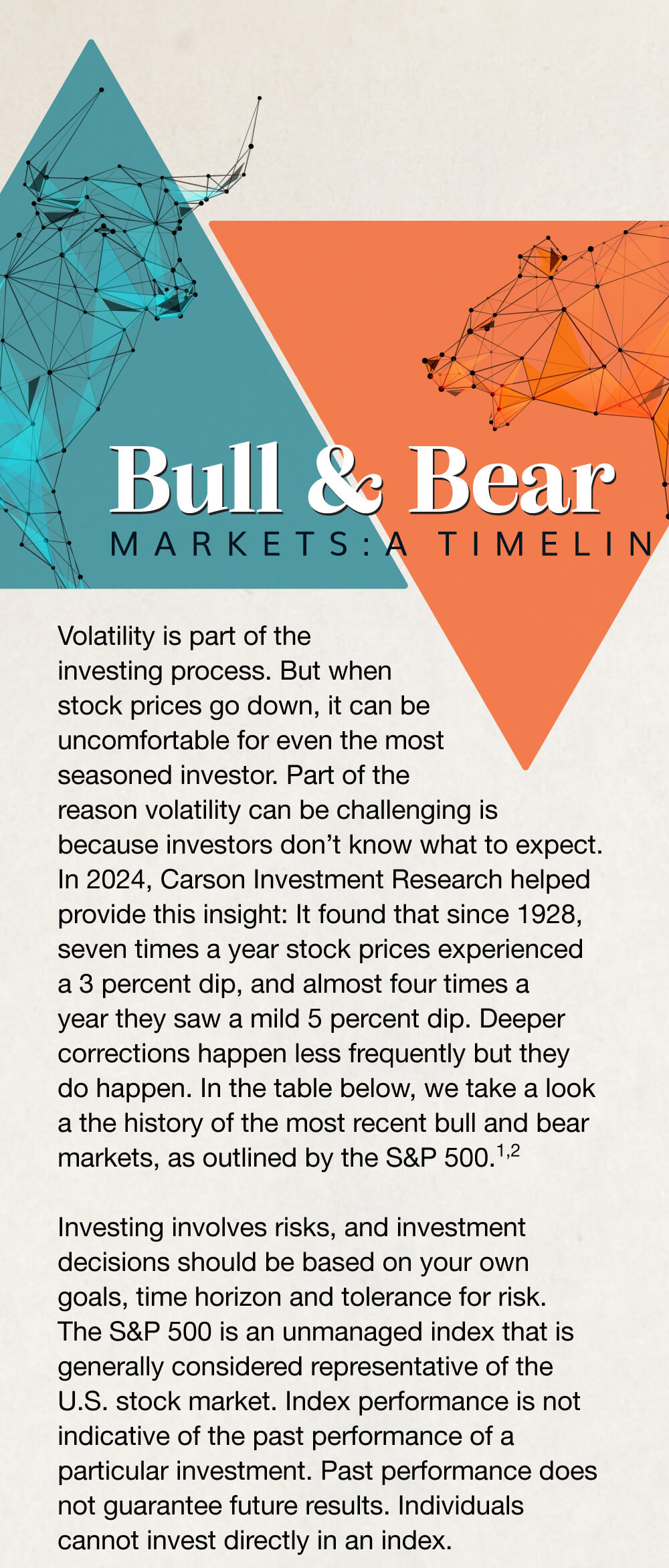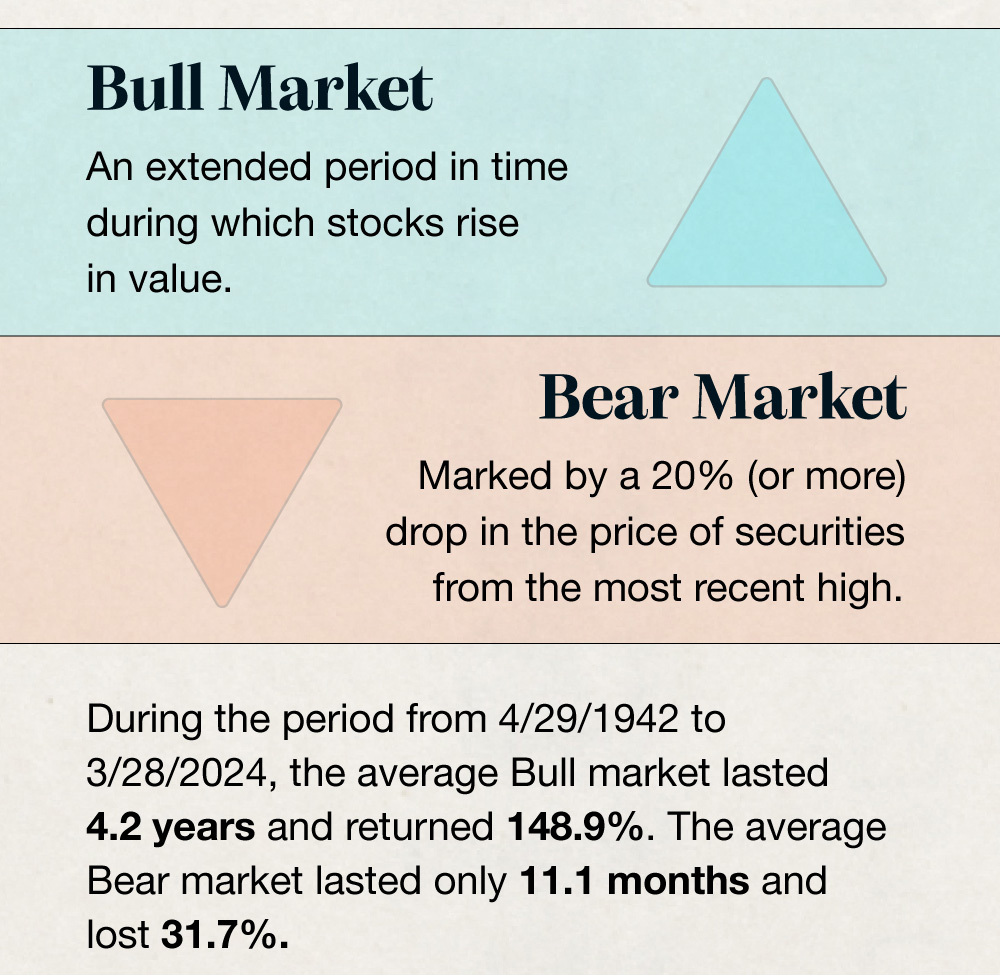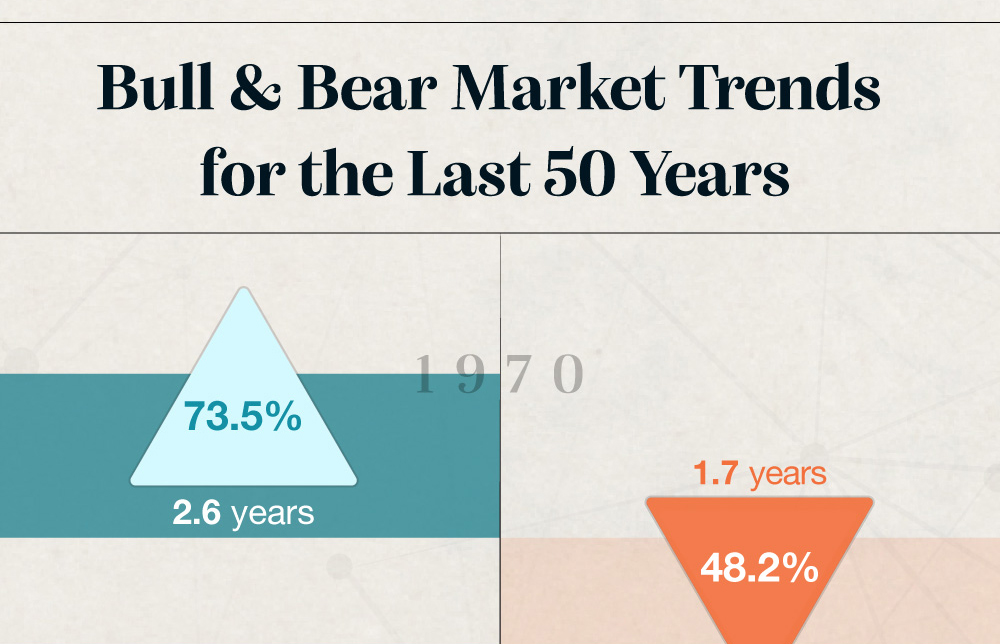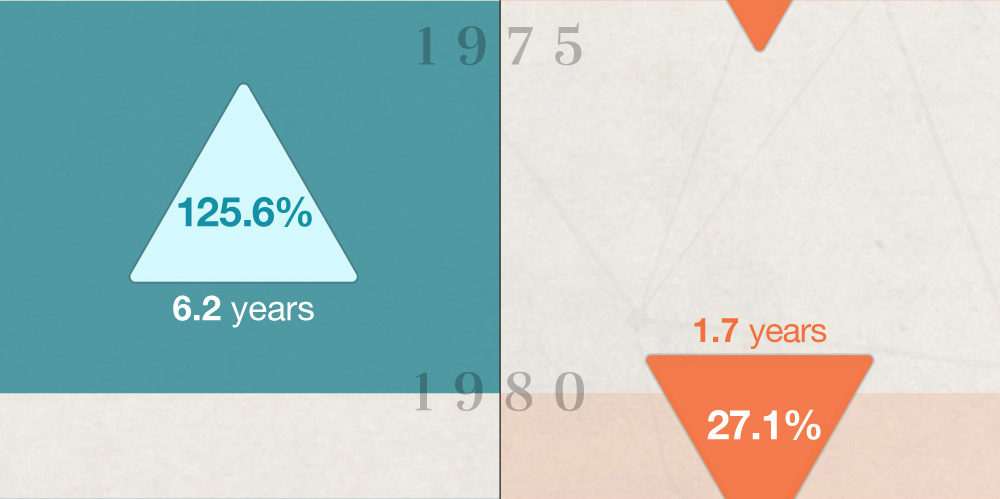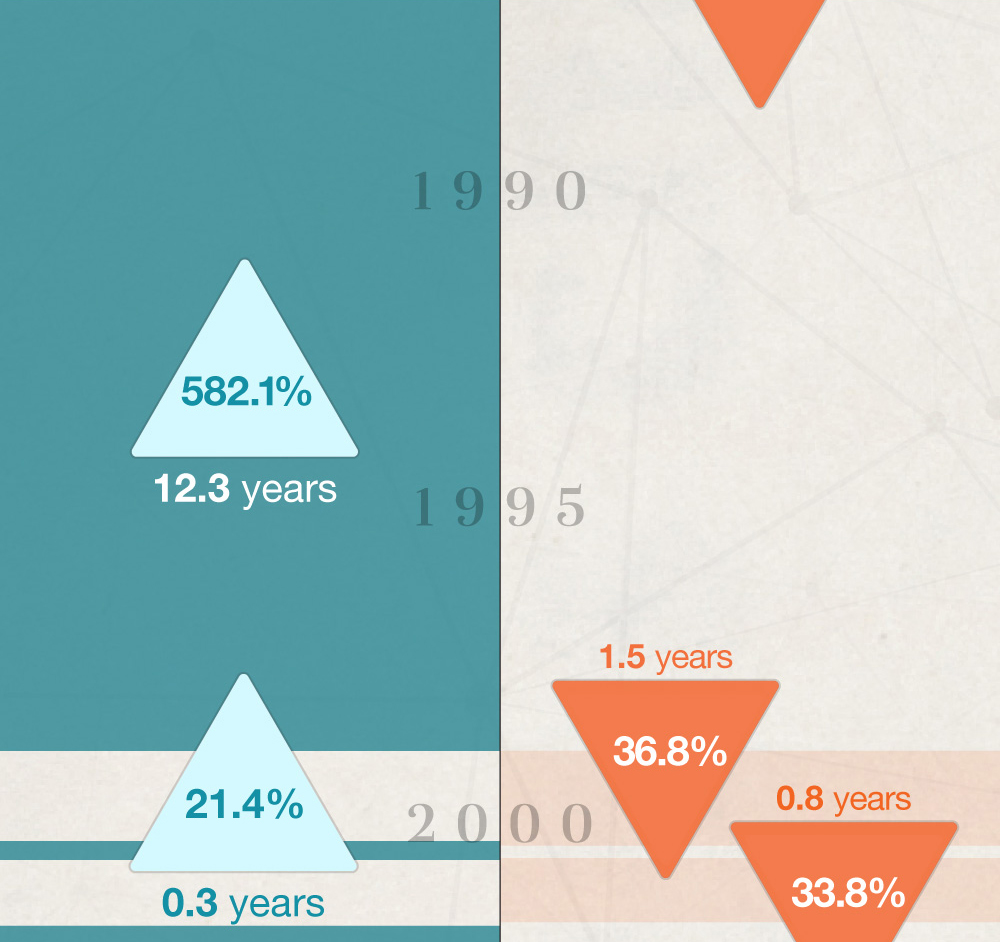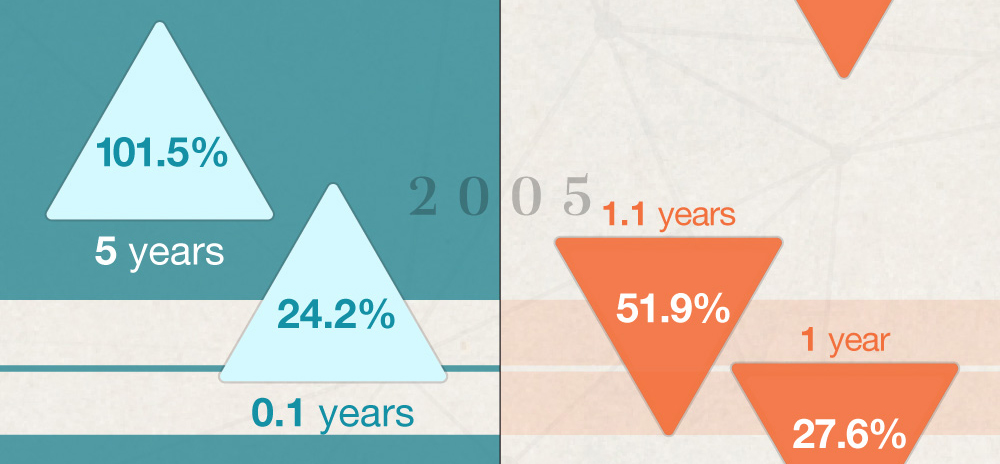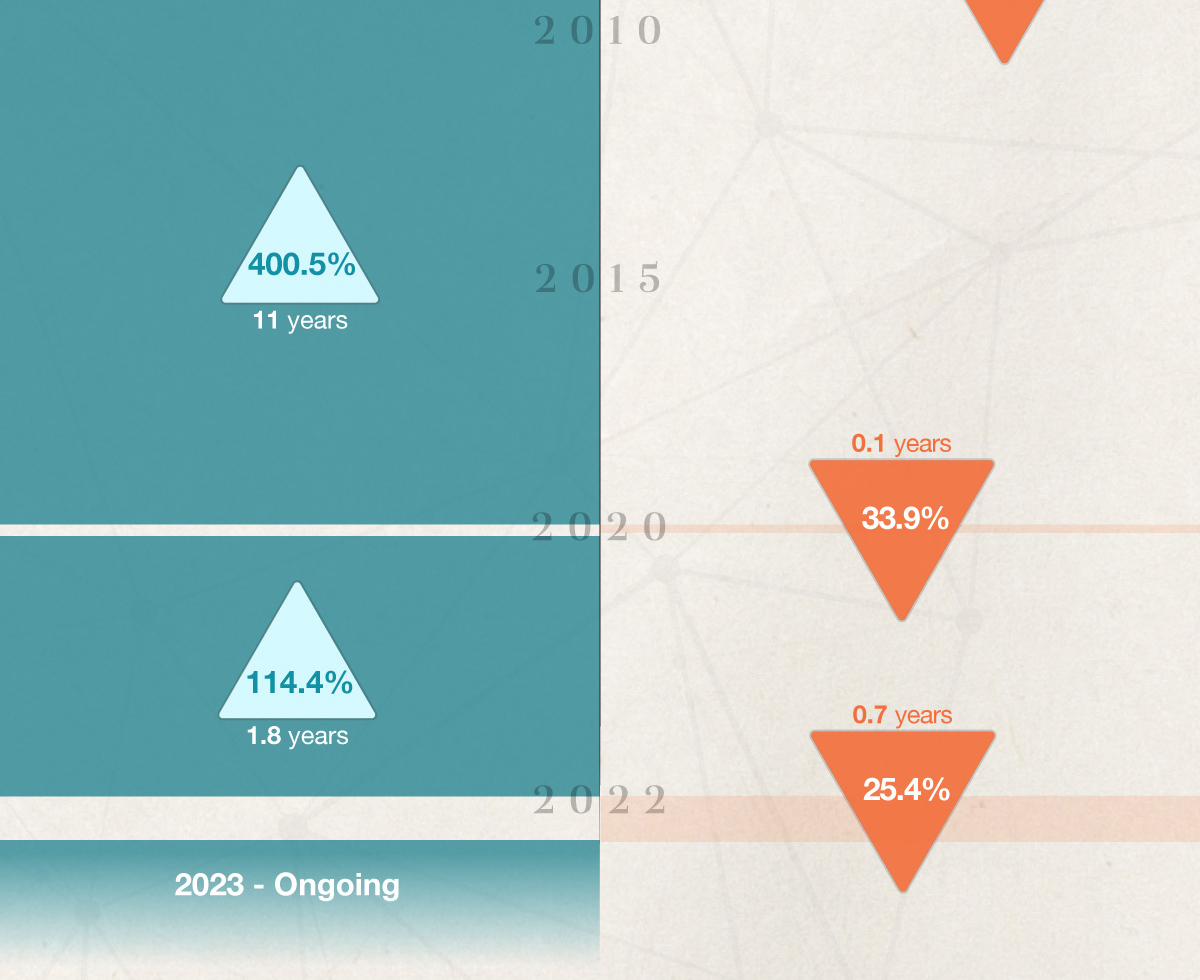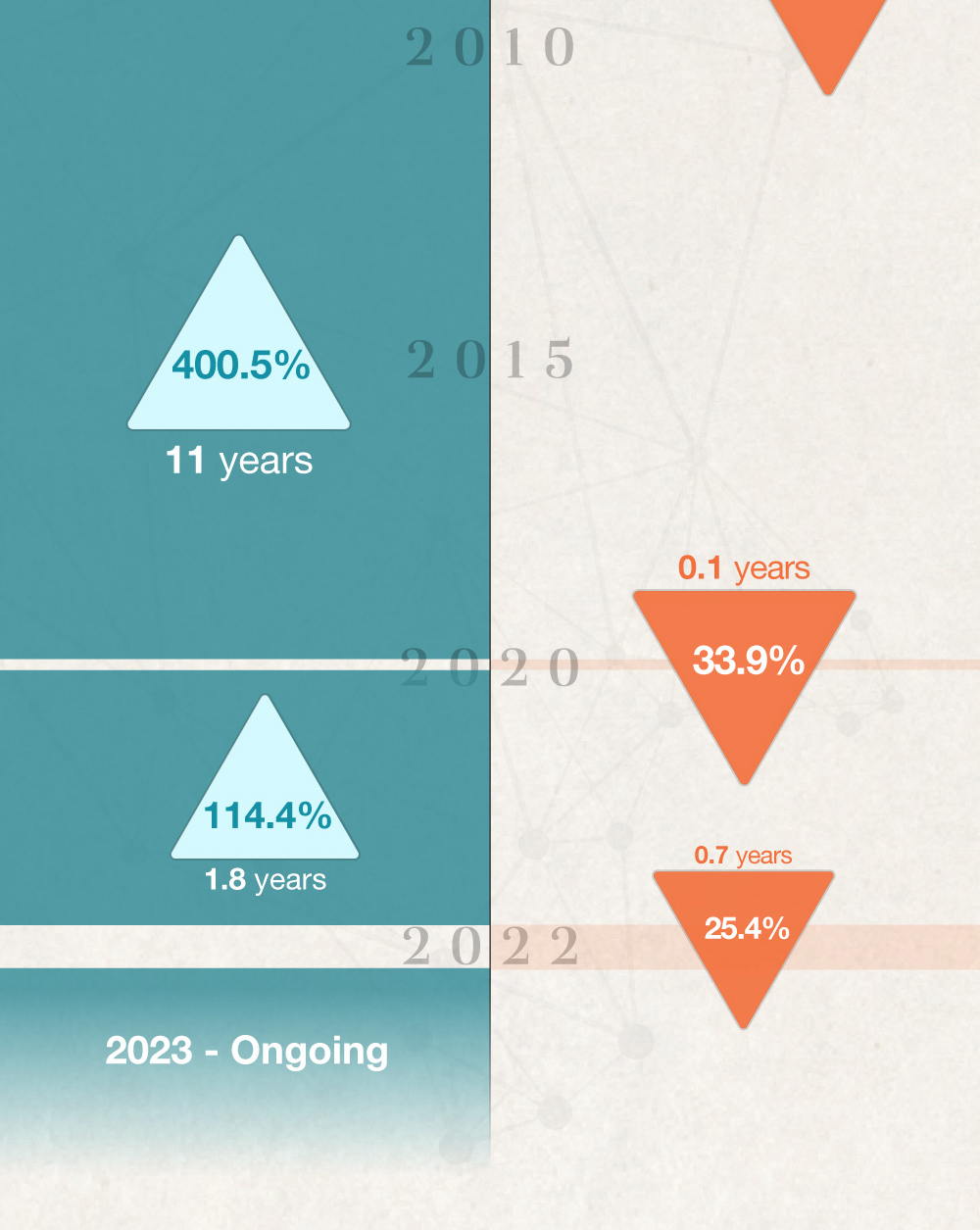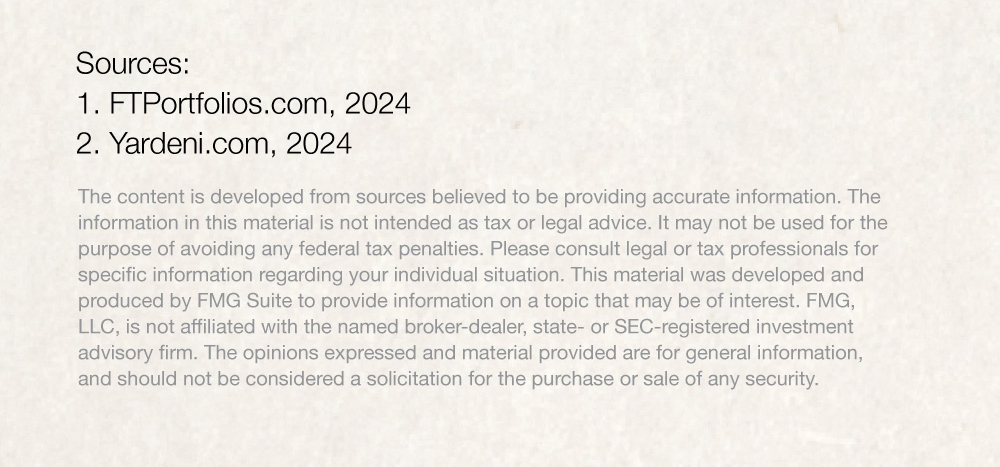 Related Content
Sustain financial well-being or create wealth through these actions.
You taught them how to read and how to ride a bike, but have you taught your children how to manage money?
Are you a thrill seeker, or content to relax in the backyard? Use this flowchart to find out more about your risk tolerance.